To ensure that you see the newsletter in its entirety, please click on the "view entire message" button at the bottom of this email.
MESSAGE FROM PRINCIPAL DIANNE CARTER

Happy Thursday, WRMS Families!!!
This was our last Thursday of this school year!!! Can you believe that?!?!? So...that sort of makes this my last newsletter of the year, but I will plan on officially sending you all off into the summer next week. We have had lots of end of year stuff happening here at the ridge this week. I hope many of you have enjoyed this week's performing arts concerts! I teared up as our choir directors reflected on the year at the beginning of their concert. We have truly come a long way since August 2020. As usual, orchestra was entertaining and amazing last night. It has been awesome to listen to our bands recording all week this week after school. It's been fun to hear the cheering during athletics periods as they have various competitions going on to finish strong. Throughout classrooms, everyone has a different way to commemorate the last bit of the year. Today I met with teachers to listen to them as we reflected on this year and look ahead to next year. I believe the most encouraging thing I heard was along the lines of - I'm excited about next year. I don't want it to go back to normal. I want it to be an even better normal. That's me paraphrasing, but it captures a solid underlying theme of our conversation. Listening to our teachers, knowing that everyone is exhausted and have almost completed this insane year, I believe it speaks volumes about their dedication to your kids to hear them still so excited about next year. One more time...I am thankful.
Now for a few information items:
That is all for this week, Ladies and Gentlemen. I hope you all have an amazing weekend.
Enjoy!
Dianne Carter
Feliz Jueves, familias de WRMS!!!
Este fue nuestro último jueves de este año escolar !!! ¿¡¿¡¿Puedes creerlo?!?!? Entonces ... eso hace que este sea mi último boletín del año, pero planeo enviarlos oficialmente al verano de la próxima semana. Hemos tenido muchas cosas de fin de año aquí en la cresta esta semana. ¡Espero que muchos de ustedes hayan disfrutado de los conciertos de artes escénicas de esta semana! Lloré mientras nuestros directores de coro reflexionaban sobre el año al comienzo de su concierto. Realmente hemos recorrido un largo camino desde agosto de 2020. Como de costumbre, la orquesta estuvo entretenida y asombrosa anoche. Ha sido increíble escuchar a nuestras bandas grabando toda la semana esta semana después de la escuela. Ha sido divertido escuchar los vítores durante los períodos de atletismo, ya que tienen varias competiciones para terminar fuertes. En todas las aulas, todos tienen una forma diferente de conmemorar la última parte del año. Hoy me reuní con los maestros para escucharlos mientras reflexionábamos sobre este año y miramos hacia el próximo año. Creo que lo más alentador que escuché fue en la línea de: estoy emocionado por el próximo año. No quiero que vuelva a la normalidad. Quiero que sea una normalidad aún mejor. Ese soy yo parafraseando, pero captura un tema subyacente sólido de nuestra conversación. Al escuchar a nuestros maestros, sabiendo que todos están agotados y casi han completado este año loco, creo que dice mucho sobre su dedicación a sus hijos escucharlos todavía tan emocionados por el próximo año. Una vez más ... estoy agradecido.
Ahora, para algunos elementos de información:
¡Recoja los medicamentos en la enfermería! Pase por la clínica la semana que viene para recoger los medicamentos y los bolígrafos epiteliales de los estudiantes. Se desechará cualquier medicamento que no se recoja antes del martes 25 de mayo por la tarde. Los medicamentos no se pueden almacenar en el campus durante el verano.

INFORMACIÓN DEL ANUARIO: ¡Los anuarios se distribuirán este viernes 21 de mayo!

En persona Los estudiantes recibirán su libro en WCT.

Los estudiantes remotos pueden recoger en un drive-thru de 4: 15-5pm el viernes (5/21).

Estudiantes que aún no compraron un libro: por favor traiga efectivo exacto ($ 55) o un cheque a nombre de WRMS el viernes 21 de mayo para comprarlo durante el WCT (en persona) o por drive-thru (remoto) desde las 4:15 -5pm.

Se le pedirá a su hijo que revise el libro en busca de páginas rotas, manchas de impresión o impresión al revés, y luego ponga su nombre dentro del libro varias veces. Desafortunadamente, no podemos cubrir el costo de libros perdidos o robados. Los reemplazos cuestan $ 55 si hay alguno disponible.

Recuerde: El anuario es una publicación creada por estudiantes. Si bien nos esforzamos por lograr la perfección, sabemos que todavía habrá algunos errores, incluidos nombres mal escritos, errores gramaticales, errores de ortografía, etc. ¡Nos disculpamos de antemano por cualquier error y esperamos que disfrute del libro!

Comida al aire libre de fin de año: martes 25 de mayo. El Wildcat Booster Club será el anfitrión de nuestra parrillada anual de fin de año el martes 25 de mayo durante los tres períodos de almuerzo. ¡Siempre es una forma divertida de terminar nuestro año! Se proporcionará un almuerzo de perros calientes, papas fritas, una galleta y agua para todos los estudiantes (¡¡¡incluidos los estudiantes remotos que pueden acompañarnos para el almuerzo !!!). Habrá fruta y un número limitado de opciones vegetarianas / sin gluten, y los perros calientes están siendo atendidos (los padres no asan a la parrilla debido al protocolo Covid). Los estudiantes pueden traer un almuerzo para llevar de casa, especialmente si no les gusta el menú o tienen preocupaciones especiales sobre la dieta. Aún se necesitan voluntarios - regístrese en ESTE ENLACE. Consulte el folleto del boletín para obtener más información. ¡Esperamos ver a sus Wildcats y celebrar un año escolar único y exitoso!
Eso es todo por esta semana, señoras y señores. Espero que todos tengan un fin de semana increíble.
¡Disfrutar!

Dianne Carter
Parents, please have your child check the lost and found for any items they may be missing. Anything left at the end of the year will be donated!
Attention WRMS cheerleaders, the 21-22 payment due dates are as follows:
May 21st for WRMS Cheer Fee and Cheer camp to be paid in Skyward Family Access and May 26th Varsity Payment is due within the Varsity portal.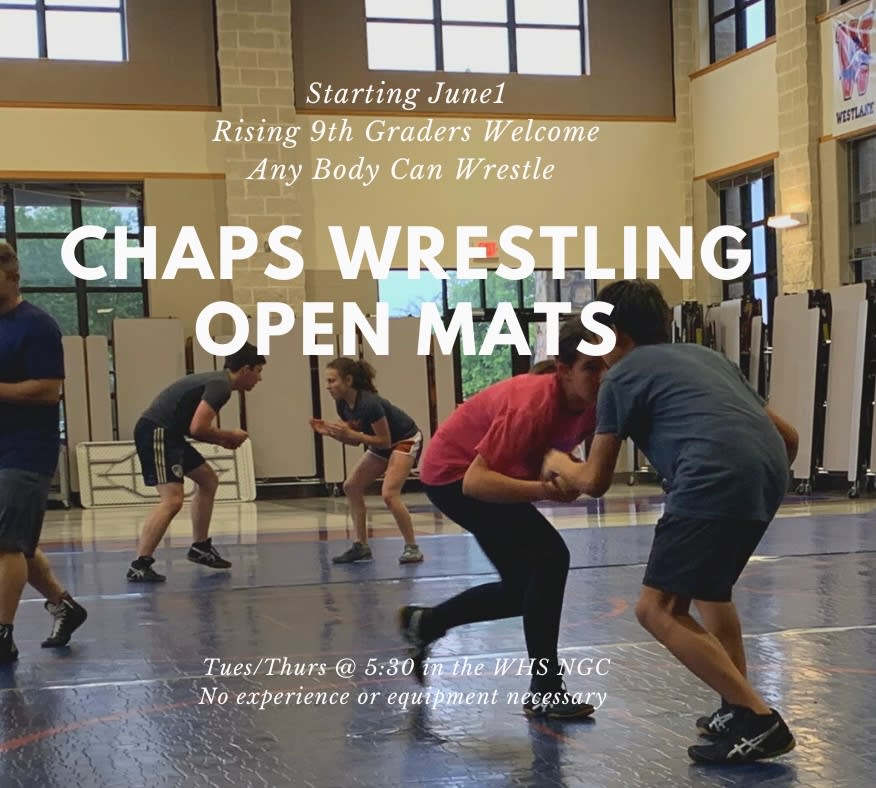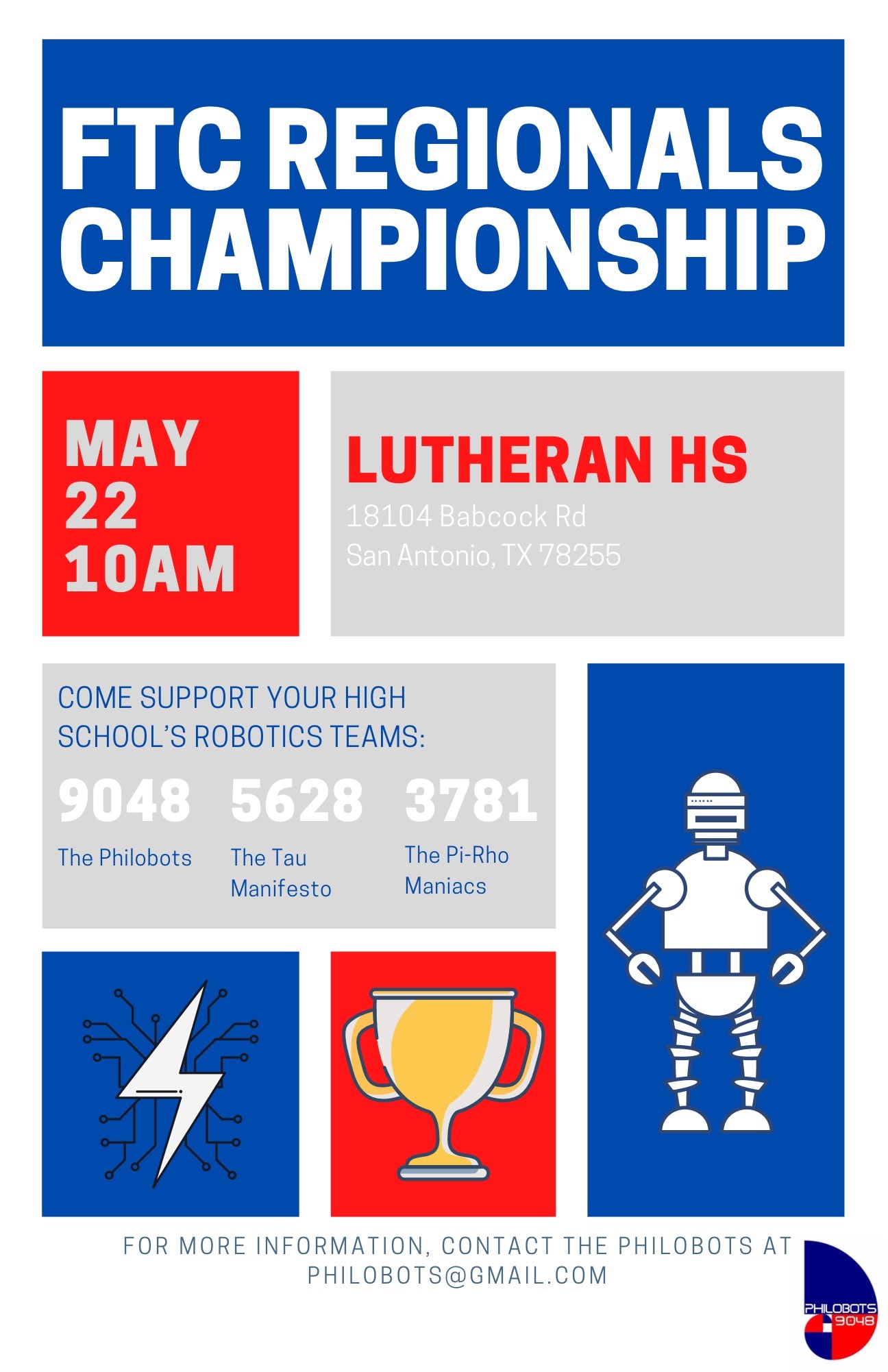 May 20 2021
STAAR Social Studies 8 online
All day
May 20 2021
Thought Break/Early Release
All day
May 20 2021
WRMS 7th/8th Grade Band Spring Concert Recording
2:00 PM - 4:00 PM