To ensure that you see the newsletter in its entirety, please click on the "view entire message" button at the bottom of this email.

MESSAGE FROM PRINCIPAL DIANNE CARTER

Happy Thursday, WRMS Families!!!
I hope you all have had a great week! I have heard from many of our new staff that they are blown away by how incredible our kids are. I am so thankful for the amazing humans that you all let us borrow each day. One of my favorite moments of this week was actually this afternoon. I walked into an 8th grade English class on a mission to ask the teacher a question. I was greeted with, "Hi, Ms. Carter!" from a couple of the guys right inside the door. They were so excited about their literary term Kahoot that I got distracted and completely forgot to ask the question. I did loop back around later to ask the question when I remembered my initial mission. But...seriously. It was a room full of 8th graders TOTALLY engaged in checking their understanding in a fun and slightly competitive way. Awesome energy!!!
Now for a few information items:
I will stop with the info there so that your eyes can make it through LOTS of flyers this week. I know the beginning of each year feels like information overload, so hang in there! I hope you all make the most of the three day weekend! Stay safe and have fun!
Enjoy!
Dianne Carter
Feliz Jueves, familias de WRMS!!!
¡Espero que hayan tenido una gran semana! He escuchado de muchos miembros de nuestro nuevo personal que están asombrados por lo increíbles que son nuestros niños. Estoy muy agradecido por los increíbles humanos que todos nos prestan todos los días. Uno de mis momentos favoritos de esta semana fue en realidad esta tarde. Entré a una clase de inglés de octavo grado con la misión de hacerle una pregunta al maestro. Me recibieron con un "¡Hola, señorita Carter!" de un par de chicos que están justo al otro lado de la puerta. Estaban tan entusiasmados con su término literario Kahoot que me distraje y me olvidé por completo de hacer la pregunta. Más tarde volví a hacer la pregunta cuando recordé mi misión inicial. Pero en serio. Era un salón lleno de estudiantes de octavo grado TOTALMENTE comprometidos en verificar su comprensión de una manera divertida y ligeramente competitiva. Energía impresionante !!!
Ahora, para algunos elementos de información:
¡Anuario! ¡Los anuarios son el precio más bajo del año (solo hasta mañana)! Actualmente cuestan $ 45. ADEMÁS, hasta el 9/3, puedes agregar 4 íconos GRATIS cuando personalizas tu libro. Haga clic aquí para visitar el sitio web de Miss Predatsch para comprar.

Mathcounts! ¿Está interesado en resolver problemas matemáticos desafiantes? ¿Le atrae competir en prestigiosos torneos de matemáticas? Si es así, el club de MATEMÁTICAS de West Ridge es para ti. Este club es un lugar para aprender temas avanzados de matemáticas y resolución creativa de problemas. El club está abierto para estudiantes de sexto, séptimo y octavo grado. Nos reuniremos de forma remota (zoom) los jueves a las 5:30 pm. La primera reunión es el 23 de septiembre. Comuníquese con la Sra. Karandikar o visite http://mathcountswrms.weebly.com/ para obtener más información.

De nuestros increíbles consejeros: septiembre es el Mes Nacional de Prevención del Suicidio. Los consejeros enviarán más información en las próximas semanas con respecto a las lecciones de orientación en el aula que incluirán este tema y más. Comuníquese con su consejero de nivel de grado si tiene alguna pregunta.

6th grade - Courtney Wortham cwortham@eanesisd.net

7th grade - Amelia Gates agates@eanesisd.net

8th grade - Christy Catalano ccatalano@eanesisd.net

Tutoría !!! La Sociedad Nacional de Honor de Westlake (NHS) continúa con su programa de tutoría gratuita para el año escolar 2021-2022. Los padres y los estudiantes ahora pueden registrarse para recibir tutoría en cualquier materia o curso en la escuela. Los estudiantes se emparejarán con estudiantes de secundaria que los ayudarán a estudiar, hacer tareas, proyectos, etc. Los horarios son flexibles y los estudiantes pueden inscribirse en varias materias. Aquí hay un enlace a nuestro sitio web donde los padres y los estudiantes pueden registrarse:
Me detendré con la información allí para que sus ojos puedan leer MUCHOS folletos esta semana. Sé que el comienzo de cada año se siente como una sobrecarga de información, ¡así que aguanta! ¡Espero que todos aprovechen al máximo el fin de semana de tres días! ¡Mantente seguro y diviértete!
¡Disfrutar!

Dianne Carter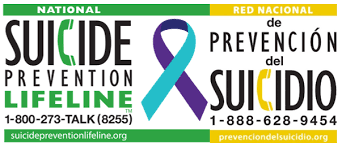 September is National Suicide Prevention Month. Counselors will be sending more information in the coming weeks regarding guidance lessons in the classroom that will include this topic and more. Please reach out to your grade level counselor if you have any questions.
6th Grade - Courtney Wortham cwortham@eanesisd.net
7th Grade - Amelia Gates agates@eanesisd.net
8th Grade - Christy Catalano ccatalano@eanesisd.net
DONATIONS NEEDED
The Counseling Department as well as the Nurse's Office are in need of healthy snacks for students. Donations would be greatly appreciated and can be brought to the front office! Ideas include: Individual size Cheez Its/Goldfish, granola bars, fruit snacks/fruit rollups, mac and cheese cups. Thank you in advance!!!
NO HASSEL FUNDRAISER KICKOFF

With the school year back in full swing, we need your help to keep things going strong for our Wildcats! The No-Hassle Fundraiser (WILD Fund) allows the Booster Club to support WRMS's countless programs that enrich our students and staff as well as improve our campus facilities - programs that are vital to our campus but not within the school's operating budget.
Our goal is 100% participation with a suggested donation of $200 per student. Every dollar counts!
Prizes will be awarded to the grade with the most donation!
Furthermore your $500 + donation may be eligible for a 4 day/3 night stay at a fabulous Cinnamon Shores home in Port Aransas, generously donated by Nicole & Kyle Campbell. See below for details.

You can donate through:
www.wildcatboosterclub.org
Thank you for your support!
LAST CHANCE TO ORDER SPIRIT WEAR
Did you miss out on the awesome spirit wear this year?
LAST CHANCE to order two of our most popular WRMS Shirts and Hoodie. We also have a few of our super cool trucker hats left - limited inventory on the hats!
ORDER BY SEPTEMBER 24

SCHOOL STORE
STUDENTS: The school store opens on Wednesday, Sept. 8th!
Snacks and school supplies will be sold every Monday, Wednesday, and Friday at lunch.
Cash Only!
Don't forget to BUY FOR THE RIDE! Buy snacks at lunch time for your ride home.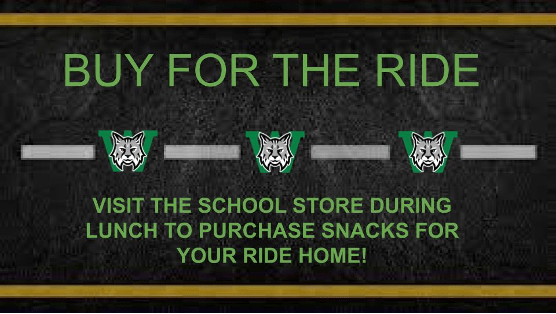 PARENTS: Do you want to see the Wildcats in their natural habitat? Volunteer for the school store! Sign up here:
WRMS ATHLETIC FUND SPIRIT SIGNS
Show your support for our athletes, coaches, and community by donating to the West Ridge Wildcat Club Athletic Fun!
DEADLINE: October 1st, 2021
Details:
$250 Donation (and then renew for $100 thereafter)

2'x3' sign to hang in the main gym

The sign will include your family's last name (Example: "The Smith Family" and the WRMS Logo.)
All proceeds will be used to purchase additional equipment needed for our athletes in all WRMS sports. Note: renewals are ONLY for those who purchased a sign or renewal in the 2020 – 2021 school year.(I.e. You currently have a sign hanging in the gym)
TO PLACE YOUR ORDER:
Click

DONATE

Click " <your child's grade> Essentials for <your child's name>." For example, "6th Grade Essentials for John Smith"

Choose NEW Gym Spirit Sign if you don't currently have a sign hanging in the WRMS gym. Otherwise, choose Gym Spirit Sign Renewal.
If you have questions, please contact Kim Aguilar at
downing1982@gmail.com or (718) 791-7448
It's a GREAT Day to Be a Wildcat!
WESTLAKE YOUTH BASKETBALL ASSOCIATION
Westlake Youth Basketball Association ("WYBA")
A non-profit organization serving the Eanes Schools and Westlake Community Since 1994
WYBA invites you to register for our upcoming WYBA 2021-2022 Winter Season! Registration begins August 9, 2021, and will continue through October 23, 2021. All Eanes eligible students, Kindergartners through 12th grade, are invited to participate. Don't wait, join your friends and the other 1,000+ Eanes students for another great season and help us support Eanes schools! To learn about our programs and register online, please visit www.wlyba.org.
Sep 2 2021
Beginning Orchestra Picture Day
3:00 PM - 4:00 PM
Sep 2 2021
Orchestra Class Picture Day
4:00 PM - 5:00 PM
Sep 2 2021
Volleyball vs Bee Cave MS
5:15 PM