MESSAGE FROM PRINCIPAL DIANNE CARTER

To ensure that you see the newsletter in its entirety, please click on the "view entire message" button at the bottom of this email.
Happy Thursday, WRMS Families!!!
Yes!!! We are one day from a week break!!! Woohoo!!! It's interesting to me these days to think about Thanksgiving as a holiday. I feel like I have lived the last 5 years of my life in a perpetual state of Thanksgiving - at times to the point that I feel a little ridiculous about how much I reflect on the things I am grateful for. Oh well! I'll take it! Before we move on to the information items, I have to brag on our 8th graders of this year. All of our kids are amazing kids, and this year's 8th grade class as a whole are phenomenal. They set such a good example for the rest of our campus. Each passing period, they are walking the halls - keeping it moving and not clumping - while appropriately wearing their masks. I'm pretty sure that if we had a competition of which class had the most steps, our 8th graders would win. They show compassion to their peers and to us as adults. They treat others with respect and display a secure and genuine way of moving through our world. My little conversations and interactions with them inspire me each day. We are lucky to have them as our leaders at WRMS this year.
NOW for the information items:
Yearbooks are on Sale! Reserve a yearbook for your student here! They are currently $50. 8th Grade Parents/Guardians- Leave your incredible kiddo a heartwarming message that will live in their yearbook forever! Click here to reserve your spot! Please note you will purchase the ad online through Jostens website, and submit photos and your message through the Google Form.
EEF Donation Day - Donation Day was yesterday, and it was really cool. It was so much fun to have our band playing in front of the school while people were arriving. The parents in capes were also spectacular. I had a couple of people say that we should start every day that way! :-) Watch for more information below wrapping up the opportunity to DONATE this year.
Re-selection for the 3rd 9-weeks - When we return from the break, it will be time for each of you to let us know your intentions for your Wildcat's mode of instruction (in person or remote) for the 3rd 9-weeks. Keep an eye out for communication about that from the district!
That's all for today. So...now it's time for me to wish you a very happy Thanksgiving next week. My hope for all of you is that you can truly take a break. Spend time with loved ones whether in person or virtual. Remember that family and friends are precious and more important than most other things in life. Inhale...all the things that you are grateful for, and exhale...all the craziness of our current world. I am thankful that I get to serve you, your kids, our community and our staff as your principal - especially during this very, very strange time.
Enjoy!
Dianne Carter
¡Feliz jueves, familias de WRMS!
¡¡¡Si!!! Estamos a un día de una semana de vacaciones !!! Woohoo !!! Es interesante para mí en estos días pensar en el Día de Acción de Gracias como un día festivo. Siento que he vivido los últimos 5 años de mi vida en un estado perpetuo de Acción de Gracias, a veces hasta el punto de que me siento un poco ridículo por lo mucho que reflexiono sobre las cosas por las que estoy agradecido. ¡Oh bien! ¡Me lo llevo! Antes de pasar a los elementos de información, tengo que presumir de nuestros estudiantes de octavo grado de este año. Todos nuestros niños son niños increíbles, y la clase de octavo grado de este año en su conjunto es fenomenal. Dieron un buen ejemplo para el resto de nuestro campus. Cada período que pasa, caminan por los pasillos, manteniéndolos en movimiento y sin aglomerarse, mientras usan sus máscaras de manera adecuada. Estoy bastante seguro de que si tuviéramos una competencia de qué clase tenía más pasos, nuestros estudiantes de octavo grado ganarían. Muestran compasión a sus compañeros y a nosotros como adultos. Tratan a los demás con respeto y muestran una forma segura y genuina de moverse por nuestro mundo. Mis pequeñas conversaciones e interacciones con ellos me inspiran cada día. Tenemos la suerte de tenerlos como nuestros líderes en WRMS este año.
AHORA para los elementos de información:
¡Los anuarios están a la venta! ¡Reserve un anuario para su estudiante aquí! Actualmente son $ 50. Padres / Tutores del 8vo Grado - ¡Deje a su hijo increíble un mensaje conmovedor que vivirá en su anuario para siempre! ¡Haga clic aquí para reservar su lugar! Tenga en cuenta que comprará el anuncio en línea a través del sitio web de Jostens y enviará fotos y su mensaje a través del formulario de Google.
Día de la donación de EEF: el día de la donación fue ayer y fue realmente genial. Fue muy divertido tener a nuestra banda tocando frente a la escuela mientras la gente llegaba. Los padres con capas también fueron espectaculares. ¡Un par de personas dijeron que deberíamos comenzar todos los días de esa manera! :-) Esté atento a más información a continuación sobre la oportunidad de DONAR este año.
Reelección para las terceras 9 semanas: cuando regresemos de las vacaciones, será el momento de que cada uno de ustedes nos haga saber sus intenciones para el modo de instrucción de su Wildcat (en persona o remota) durante las terceras 9 semanas. ¡Esté atento a la comunicación sobre eso del distrito!
Eso es todo por hoy. Entonces ... ahora es el momento de desearles un muy feliz Día de Acción de Gracias la próxima semana. Mi esperanza para todos ustedes es que realmente puedan tomar un descanso. Pase tiempo con sus seres queridos, ya sea en persona o en forma virtual. Recuerde que la familia y los amigos son preciosos y más importantes que la mayoría de las cosas en la vida. Inhala ... todas las cosas por las que estás agradecido y exhala ... toda la locura de nuestro mundo actual. Estoy agradecido de poder servirles a ustedes, sus hijos, nuestra comunidad y nuestro personal como su director, especialmente durante este tiempo muy, muy extraño.
¡Disfrutar!

Dianne Carter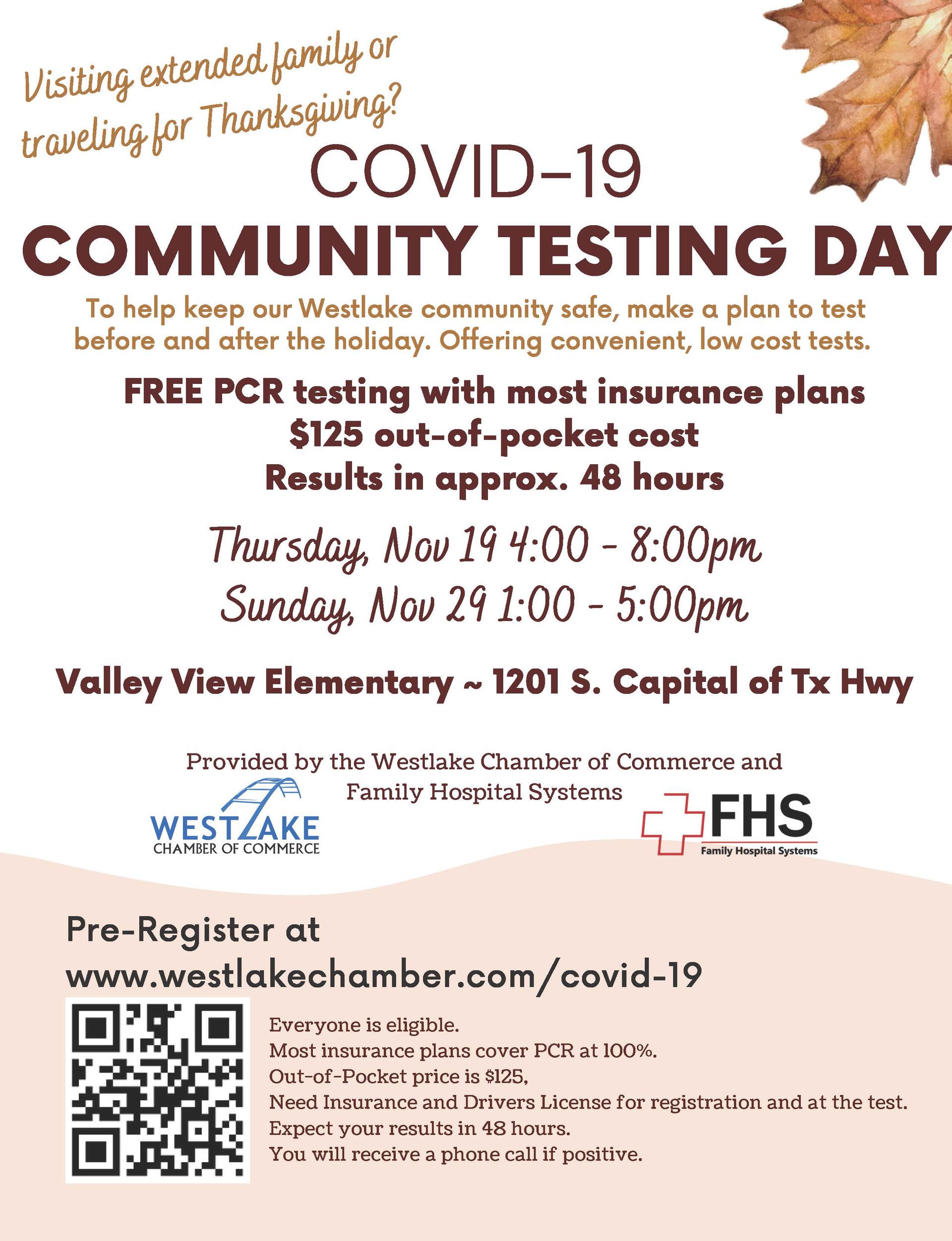 November: G-R-A-V-itate towards diversity (loom version)
As a district, Eanes and WRMS is focusing on self awareness, reflection, and resiliency. This month WRMS counselors will be posting a weekly lesson for students to participate in during Wildcat Time to help students G-R-A-V-itate towards diversity. During this month, students will learn the acronym GRAV: Grow, Research, Approach, and Validate as they learn how to be more culturally aware and responsive to themselves and those around them. Please contact your school counselor if you would like to discuss any of these topics further or need support.
Week 1 (Nov. 2nd-6th): Introducing GRAV and Growth
Week 2 (Nov. 9th-13th): Research
Week 3 (Nov. 16th-20th): Approachable
Week 4 (Nov. 30th-Dec. 4th): Validation
Sincerely,

The WRMS Counseling Team
Jamie Delgado (6th grade): jdelgado@eanesisd.net
Christy Catalano (7th grade): ccatalano@eanesisd.net
Kiran Avasthi (8th grade): kavasthi@eanesisd.net
THIS IS IT!! This is the LAST week to donate for the EEF Teacher Fund Campaign. If you haven't heard about EEF yet ... well, it means you haven't been reading your newsletters!!
Take 5 minutes and donate today! NO DONATION IS TOO SMALL! and your gift is CRUCIAL to EISD sustaining educational excellence for years to come!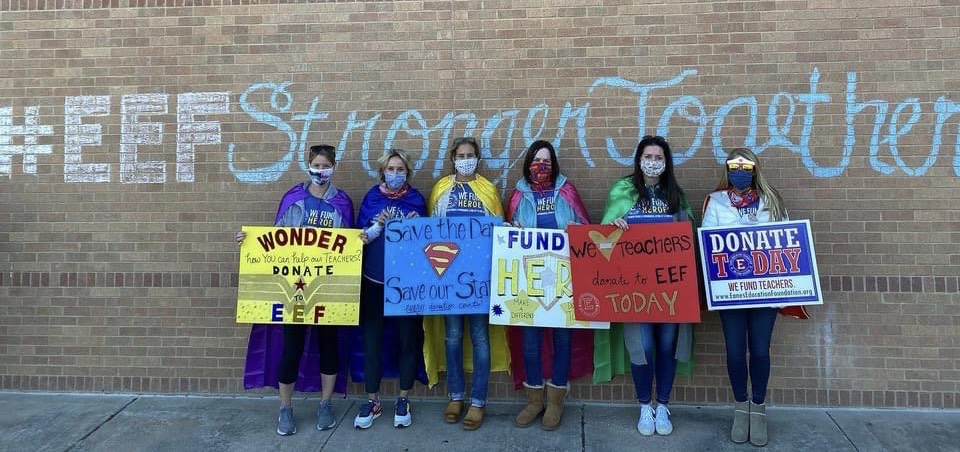 If you HAVE donated, THANK YOU, THANK YOU, THANK YOU!! We appreciate you so much!
Race for Participation: The 7th Graders are killing it with 40% participation - WOO HOO! 8th Graders upped their game and are now 37% participation and 6th Graders are still coming in strong with 30%. We always shoot for 100% because every donation counts and every donation is important - this year especially! Donate today - make it count! and help your class win the % participation challenge for EEF donations!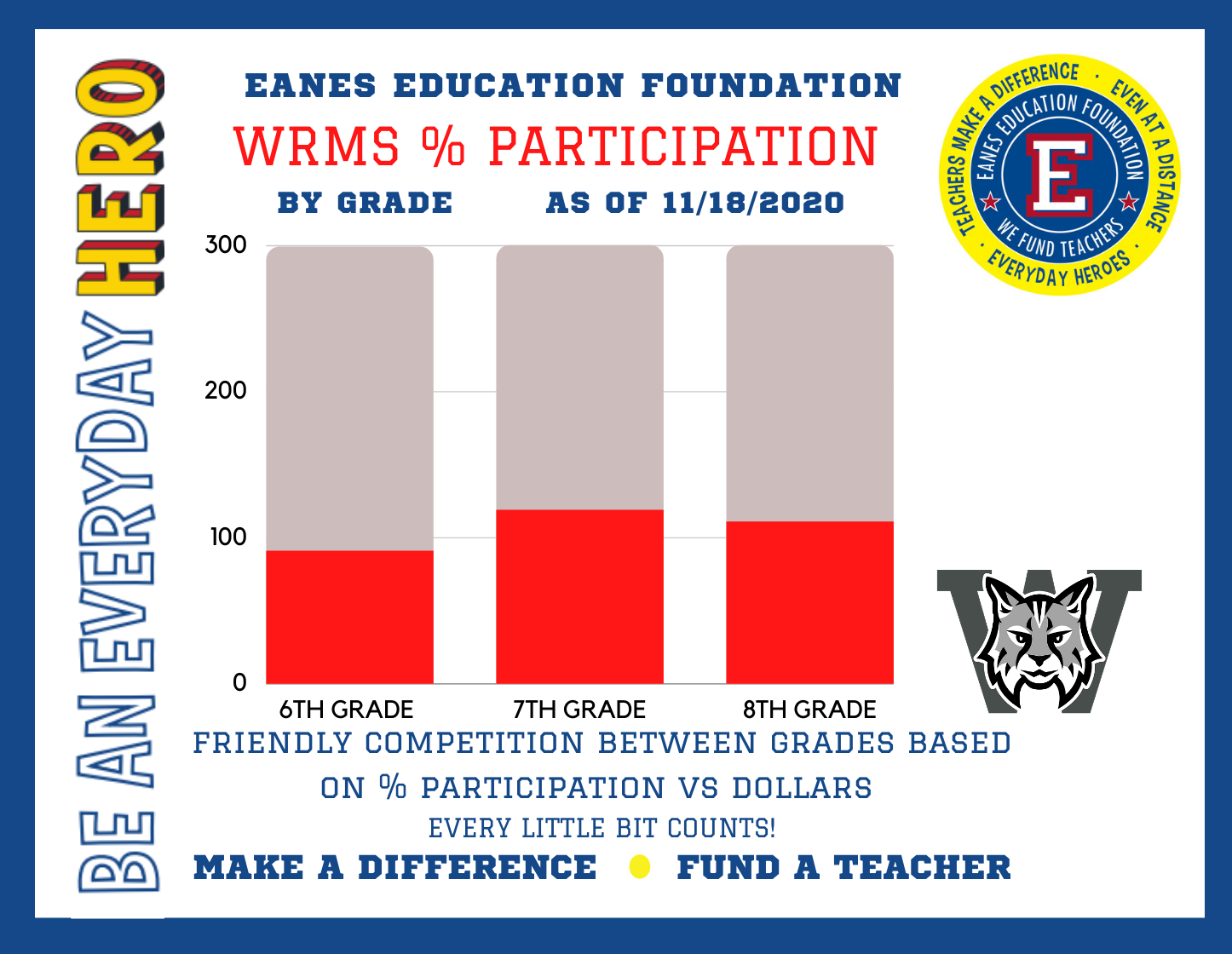 WRMS STAFF HOLIDAY TREATS
If you would like to donate to help the Wildcat Club provide these sweet treats for our amazing WRMS Staff-
Please log onto the www.wildcatboosterclub.org website home page and click on the Staff Holiday Treats link.
VOLUNTEERS NEEDED TO DISTRIBUTE PIES:
If you would like to help distribute the pies to WRMS Staff on Friday, Nov. 20th from 10:30 am – 1:30 pm
WRMS SEASON OF GIVING
The WRMS Season of Giving officially kicks off this week!!
Your student(s) will receive their Season of Giving families and wish lists during their Wildcat Times.
Be sure to ask your kiddos for details to find out how they can participate in this event.
And stay tuned for other ways to get involved with this amazing outpouring of generosity
WRMS Wildcats participate in every year.
For more information, please contact Allison Johnson, allisonburdenjohnson@gmail.com,
or Farya Phillips, ffarya@gmail.com.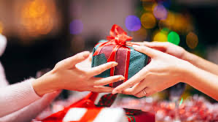 LOOKING FOR COMMITTEE CHAIR VOLUNTEER
The WRMS Wildcat Club is looking for a parent volunteer with experience in Red Cross or other emergency preparedness to help establish a new
Compassionate Care Committee
This committee would help the Wildcat Club and WRMS Counselors when a WRMS family is in need.
If you are interested, please email wrmspresident@wildcatboosterclub.org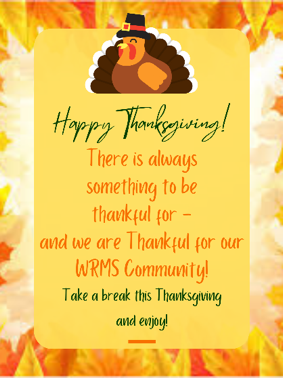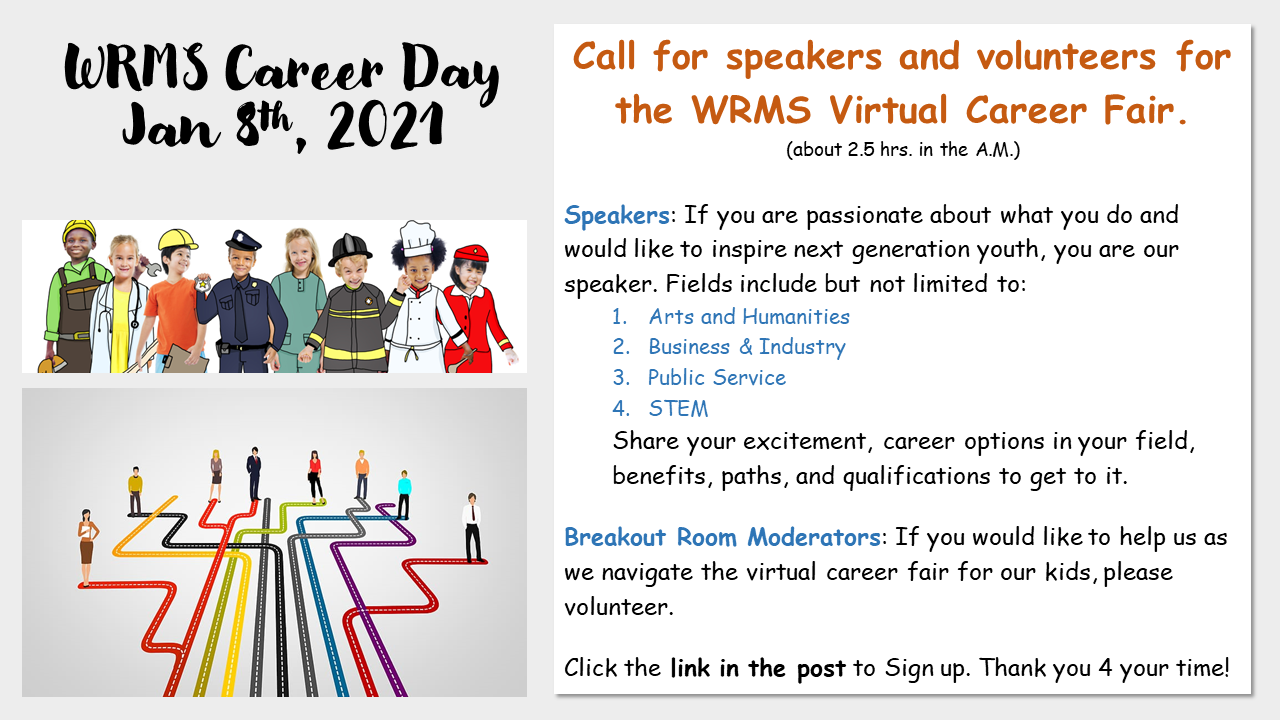 Volunteer for Career Day by completing this google form:
https://forms.gle/tFFNx7Hd29ytLJaLA
Hello Westridge Middle School Families,

Here at Westridge Middle School, the counseling department along with the parent career day team hosts a career day every year for the 8th grade students. Professionals from a variety of disciplines and areas of interest come to Westridge to speak about their careers and allow 8th grade students the ability to learn, ask questions and have discussions with their presenters. This year we are holding this career day in a virtual format. We are looking for parents and family members or people you know in the community to speak to our 8th grade students. We have five endorsement areas that we are obtaining speakers for: Multidisciplinary, Arts and Humanities, Public Service, Stem and Business & Industry. We would love to have many opportunities for students to learn about various career options, benefits, paths and qualifications. If you or someone you know would be willing to be a speaker through zoom on the morning of Jan. 8, 2021 approx. from 8-11am, please have them contact us by completing this google form. We also need volunteers to help us with the speakers in the zoom rooms. Please complete this form as well, if you would like to volunteer as a helper. Melissa Rones is heading our career day volunteer committee this year along with Kiran Avasthi 8th Grade Counselor, Priya Jai, Christie Schultz and Sumitha Tharasingh, all parents who have 8th grade students at WRMS. Thank you for your help! If your child is in 6th or 7th grade come help us anyway. You will see what career day is all about and by the time your child becomes an 8th grader, you could join our group of talented parents to plan for career day!

Thank you!
WRMS Counseling Dept.
West Ridge is continuing our school-wide service project to help Austin families who need extra support during the year. Each wildcat time will "adopt" a family and provide gift cards in order to help these families in need.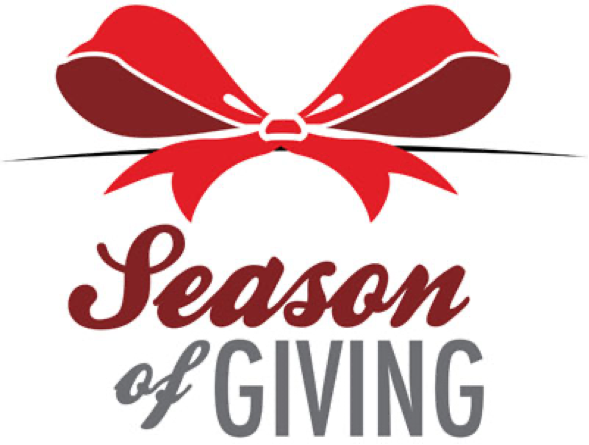 Keep an eye out for further instructions and specifics on this project as your student's WCT teacher will be sending an email out to parents tomorrow with everything that you will need to know!
The Cavs and Chaps are teaming up to donate new diapers, diaper cream, and wipes to the Austin Diaper Bank. Donations will take place (11/16 - 11/20), with the winner being announced at the Lake Travis football game on Friday, 11/27. The principal of the losing school will have to wear a shirt of the winner's school.
If you would like to participate, the Amazon wishlist is linked HERE, and your donation will come directly to the school.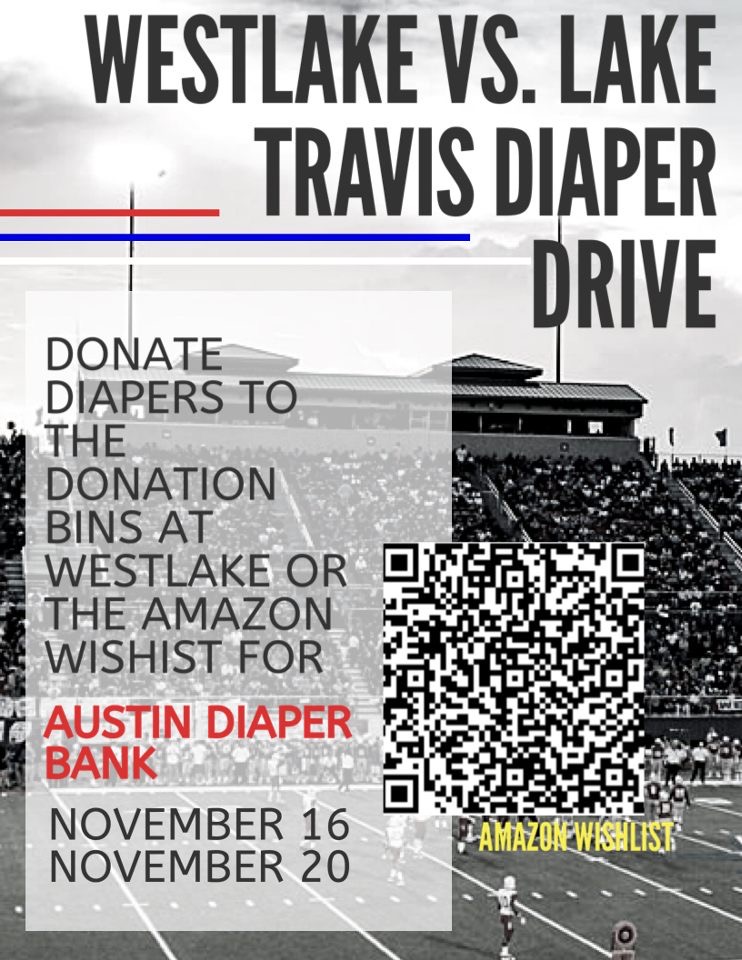 Want to help raise $$$ for our EISD Libraries? Looking to diversify your home library? Thinking about holiday gift ideas? Shop the Bookfair 11/30 - 12/6.
The second nine weeks of the 2020-21 school year is upon us, and what a ride it's been up until this point. From the time we went into Remote Learning last March until now, parents, students, and Eanes ISD staff have had to roll with the punches. We were all required to reflect on our values and to build grit. Reflection and resiliency are skills that we as parents and educators want to build within our students and ourselves. We want our children to be...