MESSAGE FROM PRINCIPAL DIANNE CARTER

Happy Thursday, Wildcat Families!  

The last week has flown by! I have had many moments of joy this week because I have been in many classrooms. One of the best moments was during a Learning Walk on Tuesday. Once a semester, we have a few people that work in the district office come to campus and walk through a few classrooms with a few teachers and other staff here at WRMS. We have a specific protocol that we follow as we debrief and share what we saw/learned, and we categorize our notes and discussion based on the different domains of the TGAP system (teacher evaluation system). This is a great learning experience for those of us that get to participate. It is also a good time to see great things happening in classrooms. My group got to see awesome peer and self assessment of writing, an exciting review game called Trashketball (I scored a three-point shot!), and evidence of incredible learning in a Spanish class. While that was wonderful, I think the best part was taking notes as I listened to our teachers reflect on the time and make suggestions for the future. The whole experience was refreshing.
Now for a few information items:
Celebration West Ridge is tomorrow! You saw in the note yesterday that we really hope that everyone gets to enjoy the whole time together. I want to give a shout out to our parents who are making this day happen in advance. A huge thank you to all who are playing a role. I can't wait to see it for the first time!

Congrats to our Orchestra kids! All four orchestras received all 1's at contest!

I also have to say a tardy thank you to all the parents and teachers that worked together to make this year's Medieval Day a huge success a couple of Fridays ago!  I gradually warmed up to the idea of wearing the crown.

If you are wondering about the details of the Bond that will be on the upcoming ballot, you can come learn about it on Monday, 3/11 at 6:00pm here in the WRMS Library.
I believe that is all for now. We have one more week to push through before we get a week long break! This weekend, I hope you can get some rest and hopefully capitalize on some spring like weather. Don't forget that we spring our clocks forward as well.
Enjoy!

Dianne Carter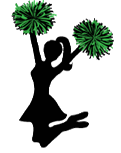 Attention all future cheerleaders for next school year try outs will begin after spring break!

Schedule:
Monday 3/25 Next years 8th graders (current 7th grade students) 4-6 PM
Tuesday 3/26 Next years 7th graders (current 6th grade students) 4-6 PM
Wednesday & Thursday 3/27; 3/28 BOTH grades (current 6th & 7th grade students) 4-6 PM
If you missed the cheer meeting PLEASE review all information on Ms. Morreale's Website and complete the parent contact information and required waiver. Both are required to be completed to try out! Please see Ms. Morreale for any questions! Go Wildcats!

The best day of all at WRMS is coming - Friday, March 8th, 1-4pm!
This year we have the good fortune to be helped out by a group of WHS Teen Teacher Students. While they will be monitoring most of the games and attractions, we are still in need of a few parent volunteers.  Please check out the volunteer link below and be a part of the fun!
If you did not receive an email from me earlier in the week confirming your wristband purchase, you may still need to buy one for your student. You can verify using the "Previous Orders" tab on the website. Please see flyer for options/prices.
Note: online wristband sales shut down at 4pm, Wednesday 3/6 to organize for distribution.
Don't worry if you missed the deadline. Tickets are available for purchase at CWR. 
WILDCAT BOOSTER CLUB MEETING/STAR STUDENT AWARDS
 Our next meeting will be Thursday, March 14th in the Cafeteria.
 Don't want to miss a thing this year at WRMS? Join the Wildcat Club on Facebook!
https://www.facebook.com/groups/wildcatclub
It's a GREAT Day to Be a Wildcat!
Karen Martin and Terri Ganem-Budiselich
WRMS Wildcat Club Co-Presidents
Student Information Verification (SIV) must be completed by March 15 for all Eanes ISD Students except current graduating seniors. The following are also now available: New Student Online Enrollment, Spanish Immersion Application and Returning Transfer Application. Click title for more info.
Eva Schloss is a Holocaust survivor, peace activist, international speaker, teacher, a humanitarian and also the step-sister of Anne Frank (posthumously.) Eva has an incredible story of survival, grit, loss and ultimate triumph of the human spirit against all odds. General Admission is Free.
Learn about the proposed $80 million bond election to be held on May 4, 2019. The proposed bond requires no tax rate increase and includes projects under safety & security, student programs & support, energy efficiency & conservation, facilities as well as co-curricular and extra-curricular spaces.