MESSAGE FROM PRINCIPAL DIANNE CARTER

Happy Thursday, Wildcat Families!  (okay...it's Friday...we had some technical difficulties this week)  :-)

I hope you all have had a great week.  We certainly have here at WRMS! There are quite a few information items this week, so I will keep this part relatively short.  (or I'll try) There are two moments that stand out to me about this week that reinforced my belief that our kids are incredible.  First, we have an 8th grader (I will not name names per the student's request) that has a book that is published. We now have two copies in our library.  Incredible… Second, I enjoyed listening to one of several presentations by some of Ms. Reese's students this week where they proposed some changes to our use of Wildcat Time that they believe will reduce our Wildcats' stress levels.  It was done so well - sound research, strong reasoning, and very well presented. They will be included in a group that will really dig in and decide how that time should be used.

Now for a few information items:
David's Law - Today our 6th and 7th grade Wildcats heard a presentation by our counselors and Deputy Peals (one of our SROs that serves Eanes ISD) about David's Law. If you would like to check out the presentation, click THIS LINK. Feel free to make this dinner conversation.
If you are looking for something to do this Saturday and are interested in Robotics, click THIS LINK to check out information about a tournament where our WHS teams will be competing.
National School Counseling Week: February is an exciting time of the year for school counselors! It is a month of love and most importantly, it a designated time when school counselors have an opportunity to share with others about what school counselors do. National School Counseling Week 2019, "School Counselors: Providing Lessons for Life," will be celebrated from Feb. 4-8, 2019, to focus public attention on the unique contribution of school counselors within U.S. school systems. National School Counseling Week, sponsored by American School Counselor Association (ASCA), highlights the tremendous impact school counselors can have in helping students achieve school success and plan for a career.
Relay for Life: This will be the 17th year for the Relay For Life Westlake, which has raised nearly $1.6MM for research for a cure and patient support. This is a true community event open to families, students, faculty, businesses, etc. Anyone interested in hearing more about this year's event is invited to attend our Kickoff Meeting on Sunday, Feb 10th at Westlake Hills Presbyterian Church (see attached flyer). Marye's Pizza will be served!
Safety First! I know that drop off and pick up times are pretty insane. Please do realize that we have designated places on campus where kids can safely wait (out of the street) while the cars file through to pick them up. This is preferred over students walking off campus to be picked up on the side of Scenic Bluff for our students' safety. If you have questions, let me know!
I believe that is all for now. If you have a current 6th or 7th grader, they will start thinking about next year next week as their counselors start to visit classes to talk about course selection. Exciting! Keep an ear open for them to share their thinking. I hope you all have a great weekend!
Enjoy!

Dianne Carter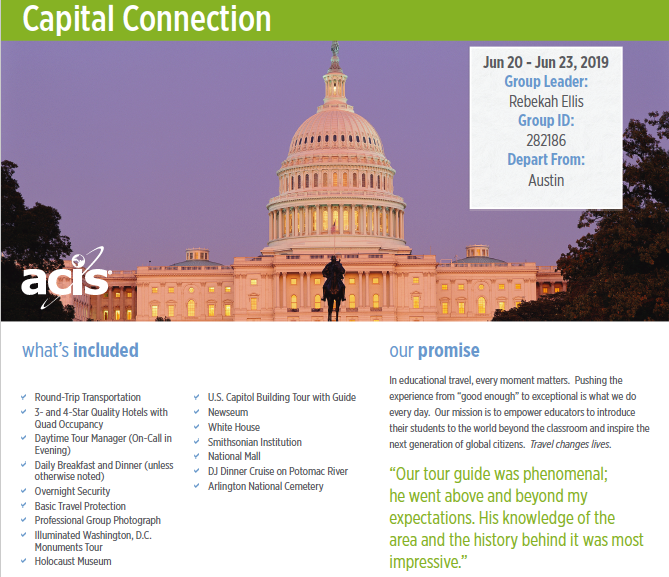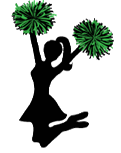 There will be a mandatory informational Cheer Parent meeting for all new or returning cheerleaders for next school year on February 28th at 6 PM in the WRMS Library. This meeting is for PARENTS ONLY.  Please contact Gina Morreale (Gmorreale@eanesisd.net) if you have any questions!
***CONGRATULATIONS***
WRMS would like to congratulate all the students who participated in the 2019 National Geography Bee Contest. We would also like to thank Mr. Graeber and Mr. Pruitt for helping to run the contest. This year, third place went to Anay Patel while second place went to Will Nabors. Our school champion is Sriki Mechineni. Way to go Sriki! Thanks again to all who participated and good luck to Sriki as he tries for state!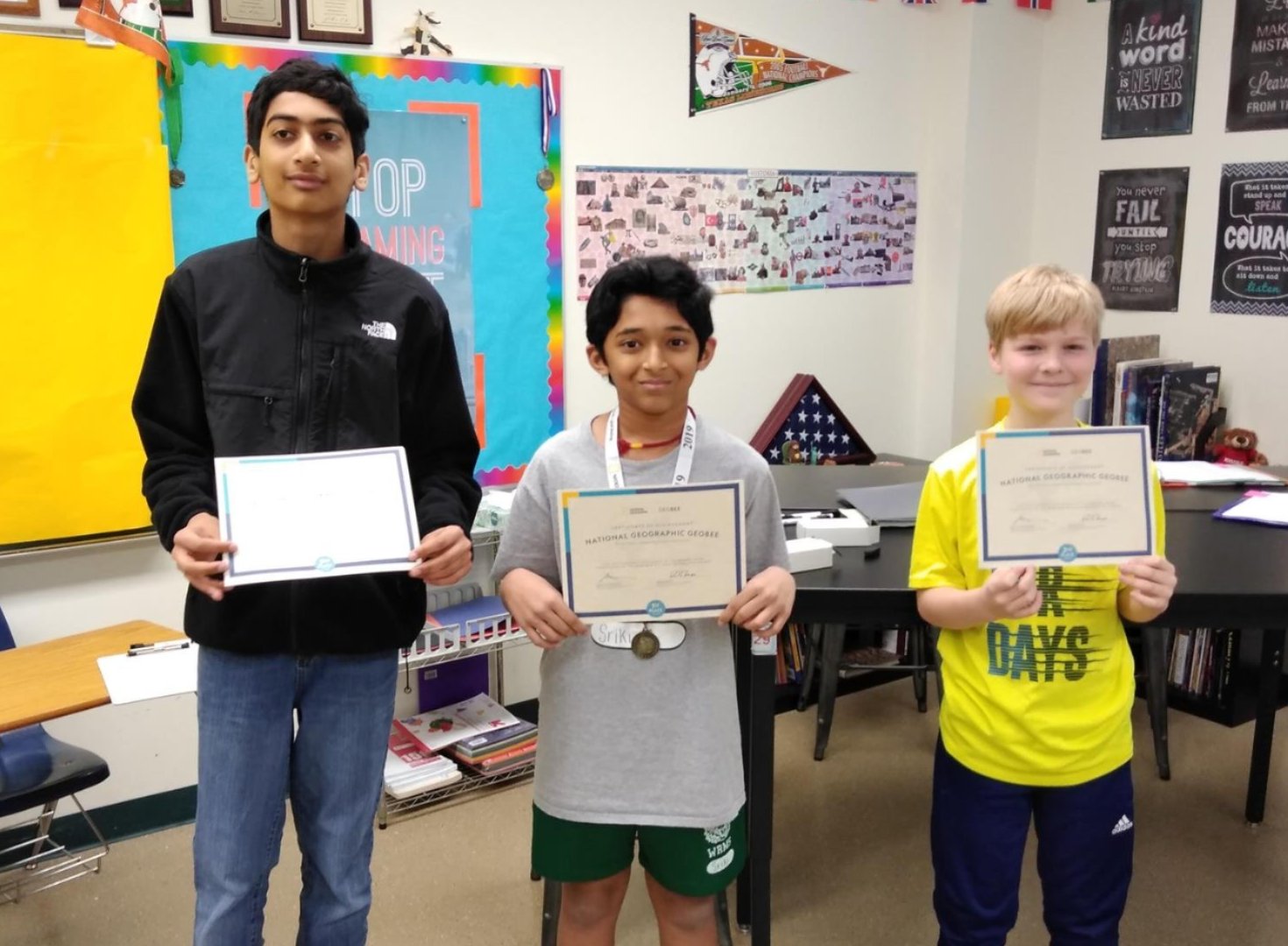 Open Call for budding film makers!
Interested in participating in the Festival de Eanes? To help build the skills that
result in great story telling, Eanes ISD is offering a parent/child three and a half hour Saturday workshop on February 9th. Space is limited to 30 teams of one parent and one child* and is available for students in Kinder through Eighth grade. Register to attend by February 6th at 4pm.
Sign Up Here
goo.gl/hjA7Rv

* Parents have an option of signing up one additional student.
Contact jflood@eanesisd.net for more details.
Our School Store has been a HUGE success! However, we are in need of parent volunteers. Each shift is only one hour so, please consider signing up. Let's not let down our Wildcats!
Log in to your Wildcat Booster Club account to sign up today.
Your help is greatly appreciated!
TEACHER APPRECIATION LUNCHEON - THANK YOU!
Thank you to everyone who contributed to yesterday's Teacher Appreciation Luncheon. It couldn't have been a better day for a nice warm bowl of chili and thanks to you, our staff had plenty of tasty choices. A HUGE thank you to our Luncheon Chair, Genevieve Johnson, for putting everything together.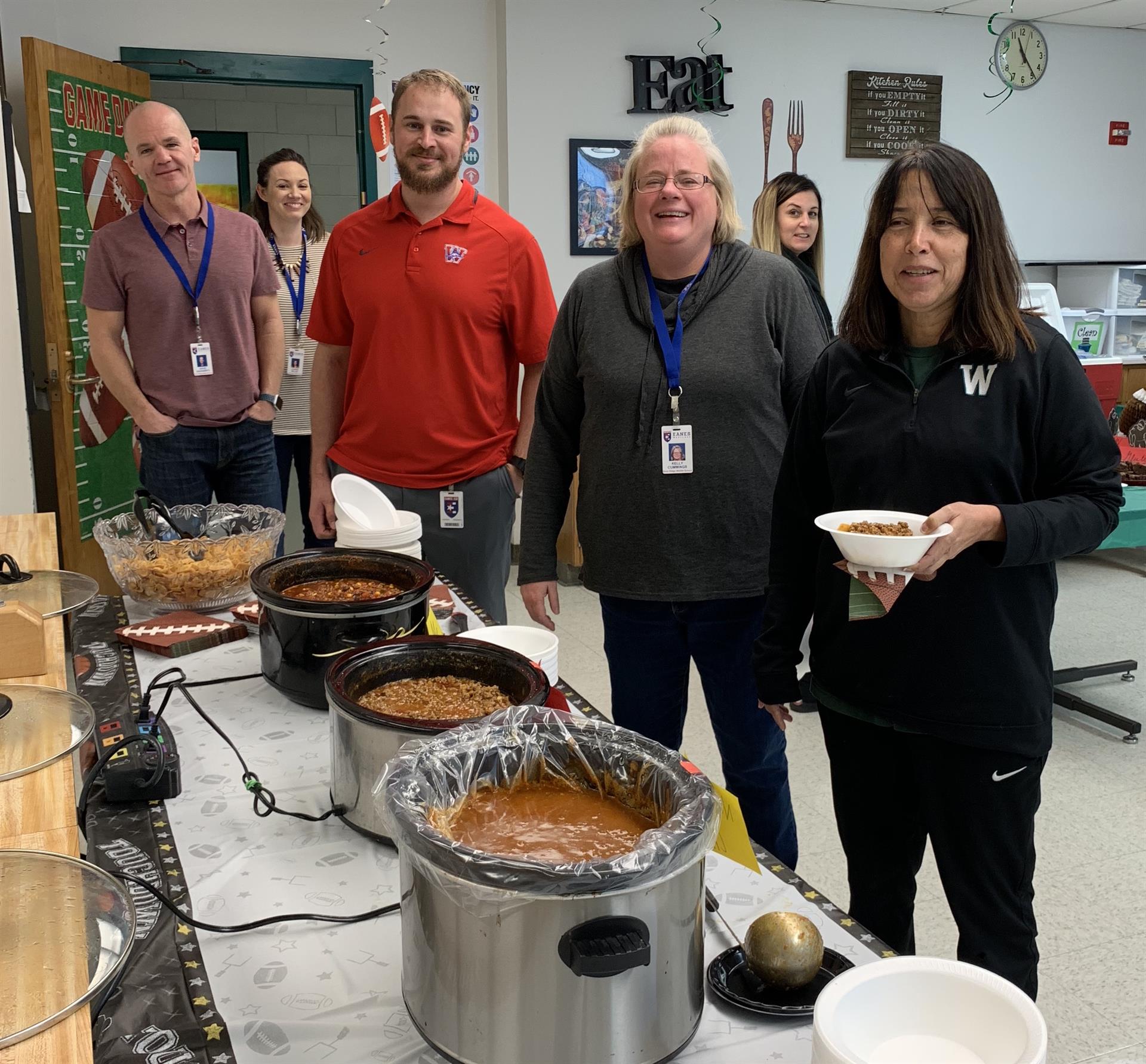 6TH GRADE MEDIEVAL FEST - FRIDAY 2/22/19
Here Ye, Here Ye. Medieval Fest will be upon us before you know it. This event is part of the Medieval History study unit and participation is mandatory. Students and volunteers are HIGHLY ENCOURAGED to dress up in period costumes Click THIS LINK to visit the Wildcat Club's Medieval Fest Event Page to get some costume ideas. 
This event is possible only with the help of our amazing volunteers! Please click THIS LINK to sign up for a volunteer spot. It's a super fun day – you'll be glad you did!
 Don't want to miss a thing this year at WRMS? Join the Wildcat Club on Facebook!
https://www.facebook.com/groups/wildcatclub
It's a GREAT Day to Be a Wildcat!
Karen Martin and Terri Ganem-Budiselich
WRMS Wildcat Club Co-Presidents
As you may have seen on the news, the flu season is in full swing. Please take the time to read the following to ensure our students are healthy and our school environment is safe.
As a precaution, and as is custom this time of year, our custodians are working hard to disinfect common surface areas such as water fountains, rails, restroom surfaces, doorknobs, etc. and keeping restroom areas stocked with soap and paper towels.

If your child has a fever (100 degrees or higher) or is vomiting in the evening or morning before school, he/she should NOT come to school that day. Students with a fever should remain home fever-free for 24 hours without the use of fever-reducing medications such as Tylenol or Ibuprofen. Please report communicable diseases such as strep and flu to the nurse as we would like to continue to track our illnesses/absences.

Please see the following information on the flu with helpful reminders to share with your student(s): goo.gl/uMKU8u.

Thanks for all you do at home to keep our students as healthy as possible and in school!
Thursday, February 7 @ 6:00, WHS Library
For 8th grade special education families. Meet WHS Special Education staff and hear about the progression from elementary to middle school. We will cover frequently asked questions and have time for a Q&A session.
So many of our friends and partners are finalists for the Westlake Chamber of Commerce Westies, including Westlake High School students in the Young Citizen of the Year category, WHS teachers Ed Snouffer and Jocelyn Wright Bixler and Forest Trail Elementary's Jane Lewis up for Educator of the Year, as well as #EanesSupt Dr. Tom Leonard for Citizen of the Year. Vote by 2/1 at www.westlakechamber.com!