MESSAGE FROM PRINCIPAL DIANNE CARTER

Hello, WRMS Families!!!
Happy Thursday!  I hope you have all had a great week.  I have three things that I HAVE to share with you. First, thank you to all who donated to our Wildcat Club during the No Hassle Fundraiser.  We had 51% of families donate a total of $63,885!!! That is incredible! I promise we will spend it responsibly to give our kids the best experience possible.  Second, one of our custodians and one of our teachers teamed up to identify and relocate a cute, little, harmless garter snake earlier this week. Just one of the thrills of being surrounded by some hill country woods!  It was honestly fun and our athletics girls cheered for them after the successful relocation. Yet another way we take good care of our kids. Last but not least, I LOVED a conversation I had with one of our teachers about how to make it possible for our kids to put apps on their iPads that THEY created!  Look out tech world, here come our Wildcats!

Now for a few information items:
Wildcat Club Meeting - Tomorrow (10/5) @ 9:00am in the Library
Laura Santos-Farry will be here to share in more detail the things we are doing as a district to keep our kids safe and secure.
Our 8th graders will be taking the

PSAT next Wednesday (10/10)

.  Be sure they come well rested, well fed, and with their brains!  Keep an eye out for an email from either Ms. Satterwhite or Ms. Catalano with more detailed information.  Also, they will have little breaks where they can have a snack, so be sure they bring one!
Monday (10/8) - No School!
Friday (10/5) - No Homework Night!
Flu Season

- It is upon us…  We all need to get our flu shots!  And… If your Wildcat is sick, please keep them home rather than sending them here to share the germs.  They need rest…
I believe that is about all for this Thursday.  I continue to count my blessings each day. So many things to be grateful for...  I hope you are all able to have a fun and relaxing three-day weekend with some quality family time!  
Enjoy!

Dianne Carter
Interested in joining the Westlake Elite Visual Ensemble??  Check out the attached flyer for more information!
***We will have our first PEP RALLY Friday, October 12th! Let's show our school spirit all week next week. Here are the spirit days Tuesday - Team Tuesday, wear your favorite sports team; Wednesday - Wacky Wednesday, mismatch your outfit; Thursday - Throwback Thursday; Friday - School Spirit day, wear school jerseys or our school colors of green and black!***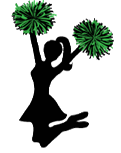 NO HASSLE FUNDRAISER
THANK YOU, THANK YOU, THANK YOU West Ridge Community!!! You really came through and we appreciate everyone who participated in NHF so very much. You make it possible for the Wildcat Club to help support our school, staff and students. Thanks for helping us keep WRMS an amazing place for our kiddos!

October is here and that means Celebration West Ridge is a little over 2 weeks away! This school-wide event will be held Friday, October 18th from 1-4pm.
Again this year – we are offering wristbands for sale online .
$25 – all access wristband gives your child access to any of the games and activities as well as 1 turn at the cake walk

$35 – same as above and includes 10 tickets for food/concessions and extra turns at the cake walk

$42 – same as above and includes 20 tickets for food/concessions and extra turns at the cake walk
Wristbands can be purchased by clicking ON THIS LINK and logging in.
If you do not wish to buy a wristband, individual tickets can be used for all food and attractions. They will be available for purchase during Celebration West Ridge.
ATTACHED HERE is a flyer for more information on attractions and pricing.
Don't miss our next Wildcat Club General Meeting
Friday, October 5th,  2018 at 9:00am
WRMS Library
Don't Want to Miss a Thing This Year at WRMS?
Join the Wildcat Club on Facebook!
https://www.facebook.com/groups/wildcatclub
It's a GREAT Day to Be a Wildcat!
Karen Martin and Terri Ganem-Budiselich
WRMS Wildcat Club Co-Presidents
No Homework Night - Friday, October 5
School Holiday - Monday, October 8
Eanes ISD is beginning discussions on items for a potential 2019 bond. We invite the community to join in on October 16 & 23 as we discuss Energy Efficiency & Conservation. Click the title to see other upcoming project discussions.