MESSAGE FROM PRINCIPAL DIANNE CARTER

Happy Thursday, Wildcat Families!!!

I hope you all are enjoying the rain and cooler days as much as I am.  While I was at the 7th grade football game on Monday, I was actually thankful that I still had my blazer on!  I just got back to my office from checking out a few minutes of one of our social studies classes, and it was amazing!  They are creating a colony in this class and will then be met with challenges that their colony will need to adapt to in order to survive.  Through this process they will learn at a deeper level than many just what must exist and be true in a civilization in order to continue to thrive.  In addition, they are learning how to work together as a team both effectively and efficiently. The level of excitement and focus in that room was phenomenal.  This was one of my greatest moments of joy this week.

Now for a few information items:
Wildcat Night Out!

 Tomorrow (9/14) from 6:30pm - 8:30pm our Wildcats are welcome to come and join us for an evening of fun!  Whether your student wants to dance, play some games, take a pic at the photo booth, or enjoy pizza with their friends, this is the place to do it!  Click THIS LINK to see a flyer with all the information about how to get a wristband!
Keeping our Kids Safe

- If you drive your student to or from school, please do be careful.  I know the hill on Scenic Bluff off of Creeks Edge Parkway is easy to go down too fast, but please keep an eye out for our kids.  We do have walkers both in the morning and afternoon, so please pay close attention and observe the 20mph School Zone.
Campus Leadership Team

(CLT) - The CLT is a group that will meet approximately once a month that consists of parents, community members, business representatives, staff, and students.  This group will be responsible for approving any large changes on campus and the campus budget among other items. We are looking for 2 parents, 2 community representatives, and 2 business representatives.  Please click THIS LINK if you are interested in joining the CLT fun and complete the short form.
As we wrap up this week, I hope you have a chance to think back on your best laughs this week, and I hope to see your kids at the Wildcat Night Out tomorrow!  

Enjoy!

Dianne Carter
Are you interested in running Cross Country at Westlake High School?
Then come for an informal meet and greet with current Westlake High School boys and girls Cross Country Team and parents. The team is hosting a fundraiser at MOD next Tuesday (Sept. 18) from 5-7pm. We'll be there to answer any questions you may have. Show your printed or digital flyer when ordering to support the team.  WHS Cross Country Flyer
CAREER DAY VOLUNTEERS NEEDED!!!
When your talents match with doing something you love, your success is a special story to tell. It is not often when a career fully satisfies a person's soul - you literally love what you do; you're good at it; you're passionate about it. If this is you, the WRMS Career Day committee would like to invite you to tell your story to our 8th-grade students at Career Day Thursday morning November 15th from 8:35-10:20 am. By donating less than two hours of your time, you will inspire a child and potentially put them on a path of similar talents, gifts, and interests such as yours. In just 10 minutes, presenting to a small group of students, you can describe what you do, demonstrate the skills the job needs, mentor them on daily responsibilities, and recount how and when you knew this was what you were meant to be doing. If you have any questions or need more information to help with your decision to share your time and talents with the students, please do not hesitate to contact Career Day Chair Patricia Baumhart at pbaumhart@gmail.com.
Nurse/Counseling Department Needs Your Help!
During the year, it is helpful to have snacks on hand throughout the day for students in need. Families in the past have been so kind to donate favorite snacks for us to keep in our offices. Popular items include: Individual packages of mac and cheese, fruit snacks, fruit roll ups, packets of oatmeal, goldfish, individual bags of chips/popcorn, graham crackers/animal crackers, beef jerky.
Please bring all donations to the front office. We greatly appreciate all your help and thank you in advance!
PICTURE DAY is tomorrow Friday, September14th!  Order info was given to your student earlier this week.
WILDCAT NIGHT OUT
DJ, Open Gym including basketball and other games, Photo Booth, Pizza and Concessions for purchase (please bring small bills if you can!).
Dress – school appropriate. No bags or backpacks, please.
Pick-up – Parents must come inside if picking up before 8:30pm. At 8:30, all children will be brought outside by the gym for pick up.
Parent Volunteers Still Needed!!! It's the PERFECT opportunity to get a glimpse into your child's social scene!
NO HASSLE FUNDRAISER
A HUGE Thank You to those who have already given to the WRMS No-Hassle Fundraiser. As of now, 38% of our WRMS families have participated in our No Hassle Fundraiser. Woo hoo!!!
Of course, our goal is to have 100% participation of WRMS families! No gift is too small. Please join us to help support the students and staff of WRMS. We can do it!!! No Hassel Fundraiser Flyer
If you would like to donate to our No-Hassle Fundraiser, you can do so online by logging in at: WildcatBoosterClub.org
THANK YOU!!!
"WELCOME BACK TO SCHOOL" Wildcat Club General Meeting
September 14, 2018 at 9:00am
WRMS Library
Join us for our first WELCOME BACK TO SCHOOL Wildcat Club Meeting! Carl Hooker, the Director of Innovative and Digital Learning for Eanes ISD, will be our special guest to talk about the technology that our children are using and what we should be doing about it. This is sure to be VERY informative and insightful! It is also a great way to meet other parents and get involved!
Don't Want To Miss a Thing This Year at WRMS?
Join the Wildcat Club on Facebook!
https://www.facebook.com/groups/wildcatclub
It's a GREAT Day to Be a Wildcat!
Karen Martin and Terri Ganem-Budiselich
WRMS Wildcat Club Co-Presidents
Wildcat Night Out…is tomorrow!
Friday, September 14
6:30-8:30 p.m.
West Ridge Gym
Wildcat Parents – We hope your Wildcat can join us tomorrow night for a totally tubular take on the legendarily dreaded "Middle School Dance"!  No dread here…only fun!
Less of this…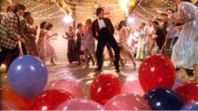 What is Wildcat Night Out?  DJ, Open Gym including basketball and other games, Photo Booth, plus a surprise or two (and Pizza and Concessions for sale – bring singles)!  All WRMS students welcome!
Wristbands available by logging into  www.westridgeboosterclub.org (one free drink ticket if you purchase by 11:59pm on Thursday, 9/13!), at all lunches on Friday, and at the door.  Only $10!  Questions, please send to jmgoel@bellsouth.net.
Proceeds benefit the Principal's Fund, Wildcat Booster Club, and all Wildcats!
Calling all Dancers 6th through 12th grade!! Our Annual Jazz Intensive is on October 8, from 9am-1pm. The class will be focusing on technique, style and cutting-edge combos and is being taught by our talented Hyline Directors. All dance levels are welcome! Visit the Hyline website at www.whshyline.com to register.