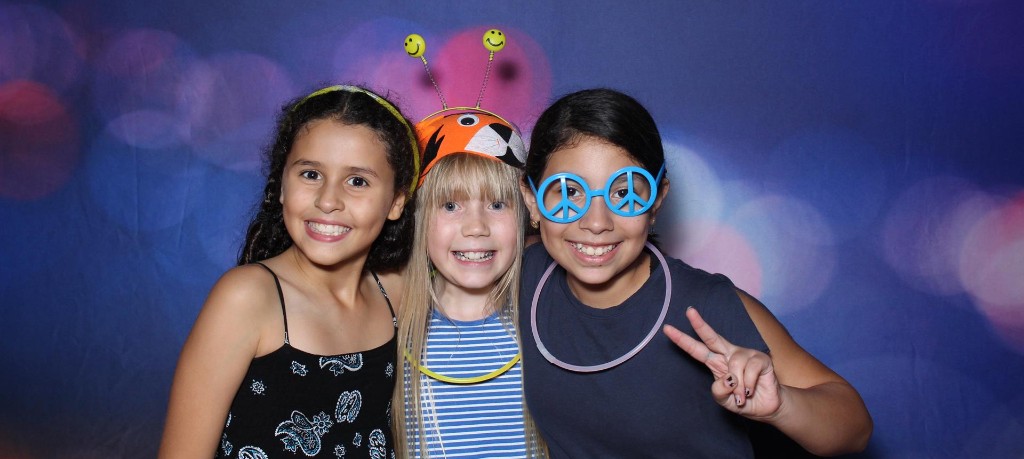 MESSAGE FROM PRINCIPAL DIANNE CARTER

Good afternoon, WRMS Families!

It has truly been another great week to be a Wildcat!  I encounter someone or some experience on a daily basis that reminds me just how incredible our kids are.  Last Friday was no exception. A huge thank you goes out to our Booster Club Parents for providing the Wildcat Night Out for our kids.  Those who came had a blast! My favorite moment was when the "YMCA" started, and our kids yelled louder for it than any other song! I must say I was simply impressed that they were familiar enough with it to be that excited from the first couple of notes.  Recently, I also got to see our HUGE National Junior Honor Society crew. It was refreshing to see such a large group excited (at 8:00am) to work with their student leaders.  A big congrats also goes out to one of our former Wildcats who is currently at WHS.  Abhinav Madduri was named outstanding Violinist by UIL.  You can see an article by clicking ON THIS LINK.  It's so much fun to see our kids move on to do great things!

Now for this week's information items:
MAP testing next week

- You have probably already received a letter about this, but I wanted to give you the condensed version.  Your students will be taking the MAP test next week in their Math class on Tuesday and Wednesday and ELA class on Thursday and Friday.  This data will be used to inform our planning for class and any intervention or enrichment that may be needed. Therefore, it's important that they do their very best.  Please be sure they come with a fully charged iPad and brain for these days! (Of course...we hope we come with these items every day.)
Future City Engineering

- There will be a Future City Engineering Info meeting on Monday, September 24, at 6 PM in the Eanes ISD Board Room (in the Admin Bldg at 601 Campcraft Rd) for all parents interested in hearing about this awesome activity for their middle school students this year!
As we wrap up another week and head into the weekend, I can't help but say again that I am so thankful for where I am, who I get to work with, and who I get to learn with every day.  As many here in our community and on the East coast know right now, every day truly is a gift. You all have a great weekend.

Enjoy!

Dianne Carter
SCHOOL STORE FIRE SALE!!!

Out with the old, and in with the new! Have your student stop by the School Store cabinet in the cafeteria during their lunch period next week Mon., Sept. 24 - Fri., Sept. 28 for great deals! 
$1...$5...$10… CASH ONLY!

EVERYTHING MUST GO!
CAREER DAY VOLUNTEERS NEEDED!!!
When your talents match with doing something you love, your success is a special story to tell. It is not often when a career fully satisfies a person's soul - you literally love what you do; you're good at it; you're passionate about it. If this is you, the WRMS Career Day committee would like to invite you to tell your story to our 8th-grade students at Career Day Thursday morning November 29th from 8:35-10:20 am. By donating less than two hours of your time, you will inspire a child and potentially put them on a path of similar talents, gifts, and interests such as yours. In just 10 minutes, presenting to a small group of students, you can describe what you do, demonstrate the skills the job needs, mentor them on daily responsibilities, and recount how and when you knew this was what you were meant to be doing. If you have any questions or need more information to help with your decision to share your time and talents with the students, please do not hesitate to contact Career Day Chair Patricia Baumhart at pbaumhart@gmail.com.
Nurse/Counseling Department Needs Your Help!
During the year, it is helpful to have snacks on hand throughout the day for students in need. Families in the past have been so kind to donate favorite snacks for us to keep in our offices. Popular items include: Individual packages of mac and cheese, fruit snacks, fruit roll ups, packets of oatmeal, goldfish, individual bags of chips/popcorn, graham crackers/animal crackers, beef jerky.
Please bring all donations to the front office. We greatly appreciate all your help and thank you in advance!
LAST CALL for the WRMS Athletic
Fund Gymnasium Spirit Signs!
Please see the attached flyer for more info!
WILDCAT NIGHT OUT
THANK YOU to Julie Goel for organizing last week's Wildcat Night Out and making sure everything ran smoothly – it was a huge success! And thank you to ALL of our parent volunteers who helped ensure a safe and exciting evening for our Wildcats! Events such as these are impossible to pull off without the help of our Wildcat Parents!!! Special thanks to Bethany Vetters, Leslie Cidale, Jay Kamm, Diane Dealy, Ms. Carter and the entire West Ridge staff.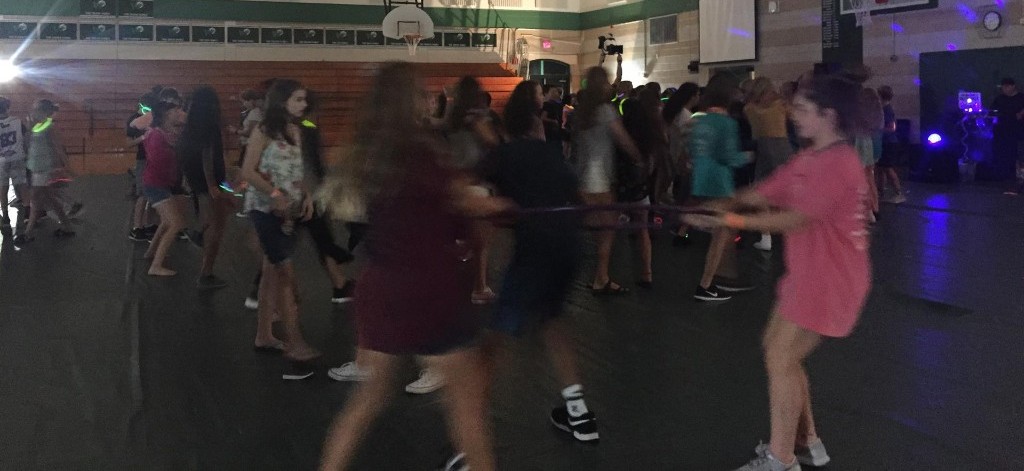 The Say Cheese Photo Booth was a popular destination at Wildcat Night Out!  All photos taken at the event are available for FREE download at their on-line photo gallery! 
Please visit THIS LINK and enter the password wildcats.
Lost & Found – Three University of Texas Longhorn beanbags are missing after Friday's dance.  If your child inadvertently brought one home, please return it to the WRMS front desk as soon as possible (no questions asked!).  As well, a few photo strips were left behind - they will be left at the front desk.
Thank you!
NO HASSLE FUNDRAISER
A HUGE Thank You to those who have already given to the WRMS No-Hassle Fundraiser. As of now, 40% of our WRMS families have participated in our No Hassle Fundraiser. Woo hoo!!!
Of course, our goal is to have 100% participation of WRMS families! No gift is too small. Please join us to help support the students and staff of WRMS. We can do it!!!
If you would like to donate to our No-Hassle Fundraiser, you can do so online by logging in at: WildcatBoosterClub.org
THANK YOU!!!

GOAL 100%
Currently at 40% participation
Don't miss our next Wildcat Club General Meeting
Friday, October 5th,  2018 at 9:00am
WRMS Library
Join us for a very special Wildcat Club Meeting. Superintendent Dr. Tom Leonard  will share the State of the District with our members. You won't want to miss this informative presentation on the challenges and opportunities facing EISD this year.
Don't Want to Miss a Thing This Year at WRMS?
Join the Wildcat Club on Facebook!
https://www.facebook.com/groups/wildcatclub
It's a GREAT Day to Be a Wildcat!
Karen Martin and Terri Ganem-Budiselich
WRMS Wildcat Club Co-Presidents